Words by Mixdown Staff
A look into the streaming setup of the blue-haired gamer maverick who has taken the internet by storm - Ninja.
In honour of Mixdown's Gaming Audio Month, we're stepping away from the studio, sitting down on our swivel chairs and checking out the audio gear that's loved by some iconic gaming creators outside of the music space. 
One such creator is Tyler "Ninja" Blevins – the blue haired maverick and Fortnite global superstar who's name has become synonymous with streaming in the public consciousness.
Read all the latest features, columns and more here.
Ninja first skyrocketed to fame in tandem with Epic Games' Fortnite in late 2017, however the 31-year-old has been involved in competitive gaming and content creation in the video game space for over a decade. In fact, Ninja cut his teeth as a Halo 3 pro before becoming one of the most popular Fortnite streamers in the world, and a mainstream celebrity with his own Masterclass course, at that.
Although Ninja briefly moved his streams exclusively to the Mixer, he has now returned to his OG home platform of Twitch, where he currently has a whopping 18.5 million followers. His YouTube channel, where he uploads pre-recorded streams of gameplay, is currently sitting at 23.7 million subscribers. 
Building a setup that can seamlessly facilitate his work has been integral to Ninja's career, as his audience has grown and expanded across various platforms. Without further ado, we present to you, the streaming setup and hardware behind the world's biggest Fortnite star – the wisecracking Battle Royale obliterator at the centre of the internet's attention. 
Headset – Beyerdynamic DT 1990 Pro
While many gaming headsets attract streamers on the basis of aesthetics/ what will look cool on camera, a pair of studio grade headphones can make a world of difference as far as sound quality goes, and truly enrich the auditory experience of gaming. Ninja's go-to cans are the Beyerdynamic's DT 990 PRO headphones, a studio-grade audio solution that many streamers have taken a shine to. 
Optimal for mixing and mastering, these headphones provide audio of an extremely high quality, and for someone like Ninja, who could potentially be wearing them for the better part of his day, their comfortable velour ear pads are a huge draw.
Sitting at the axis of quality and comfort, the DT 990's are a no-brainer for the dedicated streamer.
Mouse – Logitech G pro Super Light
Ninja largely owes his Battle Royale success to his break-neck reflexes. Accordingly, the man needs a gaming mouse with acute response.
Ninja uses a Logitech G Pro X Superlight Wireless gaming mouse. Although competitive gamers have long-favoured cabled peripherals, modern wireless alternatives have come a long way.
Logitech's G Pro wireless rivals its corded competitors in terms of input lag, and Logitech's advanced Lightspeed technology is to thank, with its 2.4GHz wireless signal ensuring that it operates seamlessly for gaming use.
Microphone – Electro-Voice RE-20
Although a lot of gaming headsets come with a microphone built-in, these offerings can leave quality to be desired, despite being convenient for communicating with your teammates.
Ninja's crisp vocal quality is owed to a classic studio microphone, the Electro-Voice RE-20 Cardioid microphone. This unidirectional microphone enhances Ninja's vocal quality, allowing him to stream flawless audio live. This mic costs a pretty penny, so beginners need not invest – there are plenty of serviceable, wallet friendly options on the market.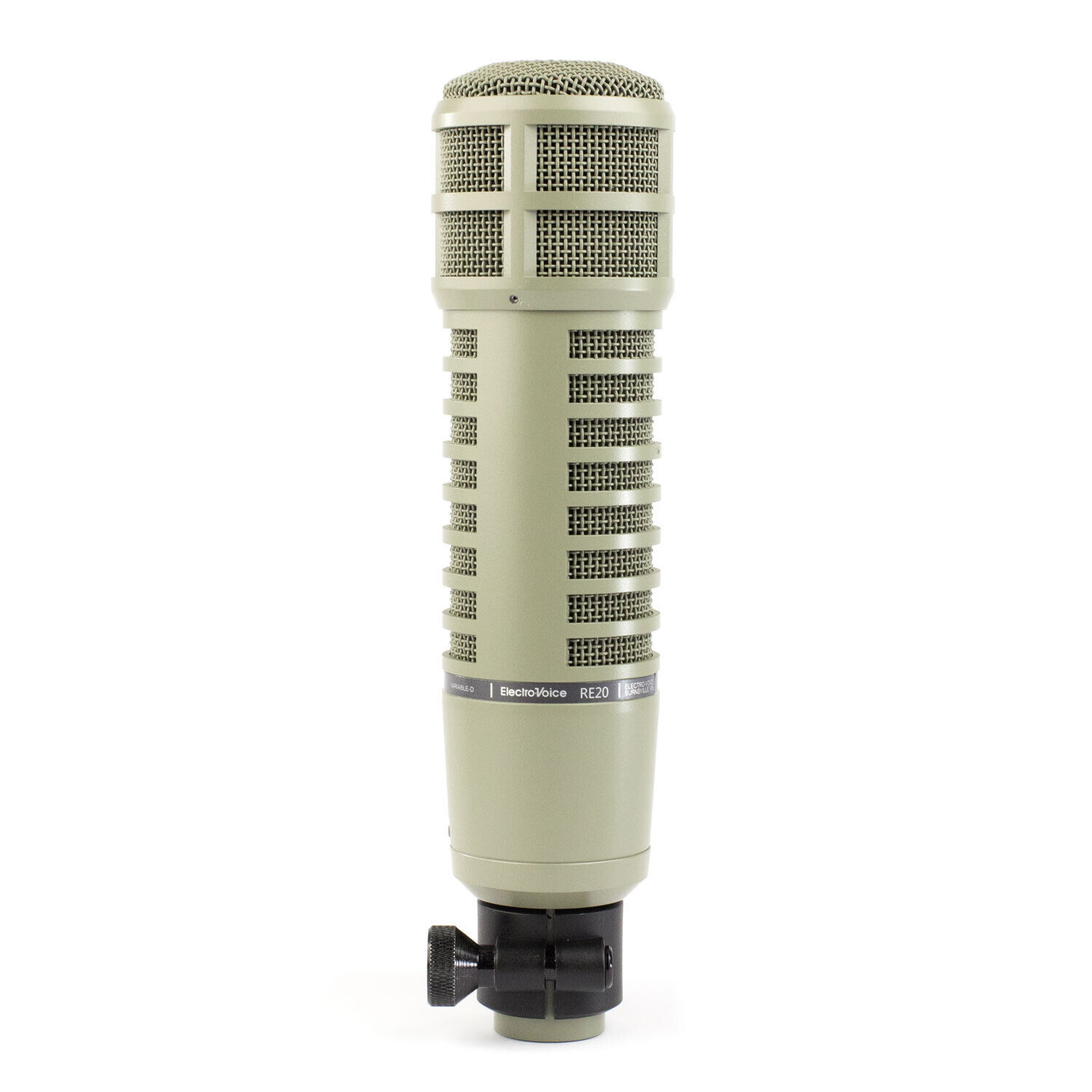 Keyboard – SteelSeries Apex Pro TKL
Mechanical gaming keyboards are integral to any good gaming setup. Their lower response time than standard membrane keyboards can be the make or break factor in beating out other highly skilled and professionally equipped gamers.
Ninja uses a SteelSeries Apex Pro TKL mechanical keyboard. This keyboard uses SteelSeries' proprietary Omnipoint switches, which allows gamers to manually select the activation point of their switches.

Monitor – Alienware AW2518H
Gaming monitors with high refresh rates and low response times allow you to stay ahead of the curve and see your opponents before they see you.
Ninja keeps his eyes and screen alert with the Alienware AW2518H, a 25-inch LCD monitor with a TN panel. This 240Hz monitor boasts a one-millisecond response time, which allows Ninja to maintain his competitive edge, even when head to head with other ferociously good players. Ninja's PC also runs most of his games with frame rates above 240, which means that he's able to fully capitalise on his monitor's refresh rate.
Microphone Stand – RODE PSA1
The microphone arm in a streamer's set up is essentially there to facilitate easy access any part of their desk.
Ninja's Electro-Voice RE-20 is propped up by the RODE PSA1 microphone arm, freeing up his desk space so that his keyboard and mouse are unobstructed.
Mixer – TC Helicon GoXLR
One of Ninja's go-to mixers is the Helicon GoXLR. Essentially an audio mixer, sampler, and voice FX machine in one, this piece of equipment is super popular among content creators. It works with XLR, Dynamic, Condenser, 3.5mm, and USB audio microphones. All of these features of the GoXLR are built into a nicely laid out setup that allows for on-the-spot, dynamic changing of your voice, sound levels, pitch, reverb, and plenty more.
Camera – URSA Mini Pro 4.6K G2
Point blank, there is no way any creator will be able to rise in the streaming ranks with bad camera quality, no matter their charm or bonafide talent. 
Good quality makes it easier for viewers to connect with a streamer on a personal level, and doubly, to sustain interest in their work over long watch-times.
Ninja's crystalline-HD streams are captured by the URSA Mini Pro 4.6K G2, a digital film camera with a high performance 4.6K HDR image sensor for shooting at up to 300 frames per second. It's set of external broadcast style controls, backlit status display, foldout touchscreen monitor make it a go-to choice for content creators.
Keep up to date with Ninja here. Find more content from our Gaming Audio Month here.